Would you like to experience the freedom to learn at a democratic school and to use an egalitarian setting to take decisions in your (school)team or company? Would you like to start your own democratic school? Then joining one of our inspiration days might be a very informative experience.
What is the plan?
Together with a handful of students and two staff members from the school, we will give you a life experience of our concept and the way it works.
Program
The program looks like this:
09:30 am: Opening
10:00 am: Guided tour by De Ruimte students
10:30 am Writing and dealing with a motion in a sociocratic meeting, or experiencing our way of conflict mediation
12:15 am Evaluation of the morning with members of the school circle.
Includes coffee, tea, cookies and our book: 'Van verveling tot vervulling'.
We charge 75 euro pp for people from companies or from the field of education and 50 euro pp for students under 27 or people in the process of starting a democratic school. Groups up to 5 people: 300 euro and groups 6-10 people: 600 euro.
Inspiration Days this school year
New Inspiration Days will be coming up this school year. Apply using the form below, so we can find the perfect date together.
Application form for the Inspiration Day
Vlog of Meester Arthur about the Inspiration day from the 14th of October 2019.
Guests from Turkey, January 2019
Hatice Ilbay Soylemez gives a summary of the reaction from our Turkish guest on the Inspiration Day in January 2018.
It was quite a treat to be in the school for a day and to see how you 'work', or I should say 'live'. What I like is that I saw how you share responsibility to create a comfortable space to be. Through the system of chores the living space remains liveable. Also the fact that young as well as old can address someone when things do not go right, and also that you can make a point in one of the circles, so you feel heard and understood. What a relief! I am still recovering from the immens mind shift I have made in my head 🙂 So much freedom and responsibility and still the necessary structure. And it works. Great how you stay attuned and sharp!
Mascha Hornsveld
Thank you so much for organising the Inspiration Day. We are also very grateful for the hospitable, open-hearted and unreserved reception by the team and the students from De Ruimte. I have witnessed beautiful situations and gained insight in achievable goals.
Marie-Jose van der Sandt, coach of the Sapana school in Nepal.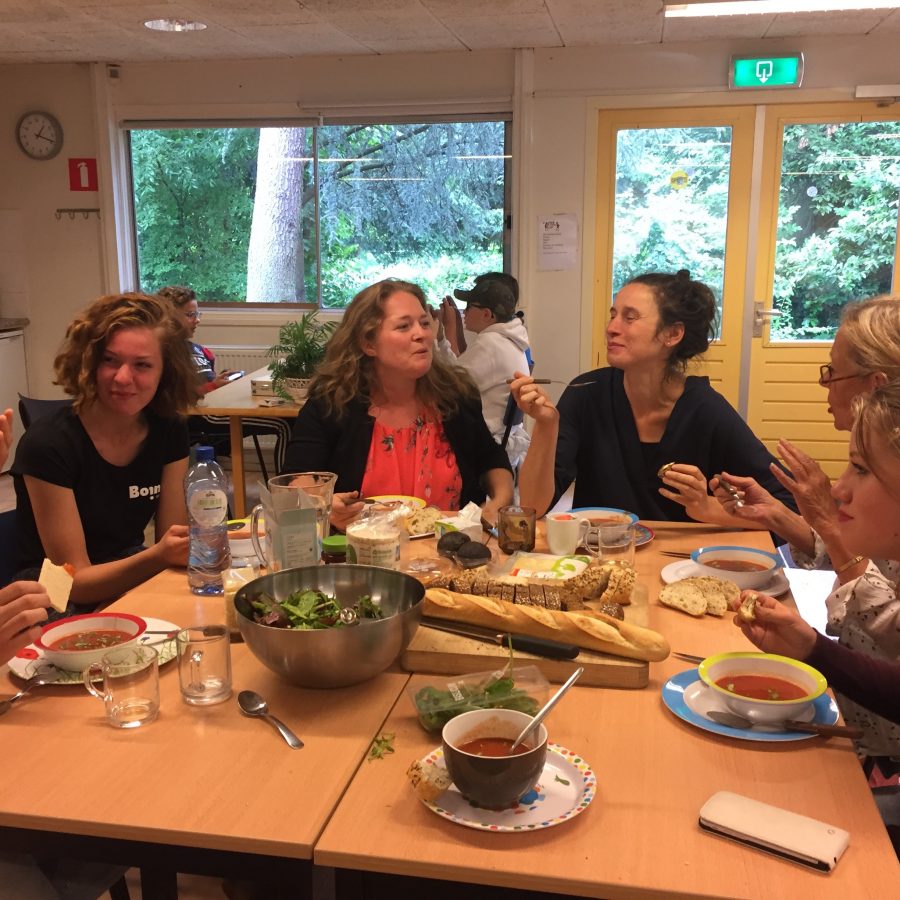 Yesterday a delegation of our Tijd en Ruimte-team greatly enjoyed an Inspiration Day at De Ruimte in Soest. What an exceptional, inspiring and warm experience. We took home a lot of good tips, great ideas and buckets full of of energy! Many thanks to our colleagues from De Ruimte!
Staff members of democratische school Tijd en Ruimte in Den Bosch.