Since May 2016 we have our own toddler group at De Ruimte. Children between 2 and 4 are very welcome here and are given all the space they need to play.
Discovering and learning through play
One part of the school is especially designed for the very young. The purpose of this area is to make them feel at home and safe enough to go out and play. De Ruimte values playing a lot. Playing is a great way to discover and learn to understand the world. That is why playing is one of the core values of the school.
Natural transition to primary school
There is a natural flow for the young ones from kindergarten to the rest of the school (a mix of primary and secondary education). The transition is really smooth due to the fact that the kindergarten children play daily with the young students at school. At a certain point the toddler is ready to become a 'young student' and move on to the domain of younger students.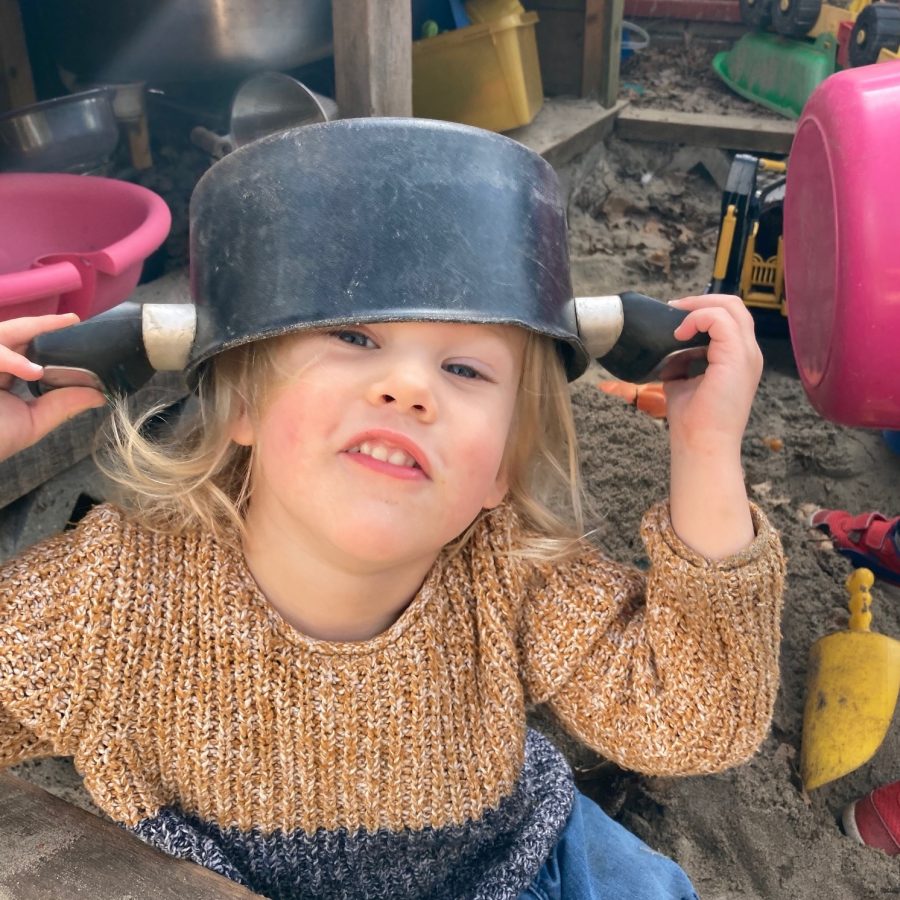 Availability toddler group
Our Toddler group at De Ruimte is licensed by the local government and can be found in the national register. Every day there is room for 8 children. We are open on Monday, Tuesday, Thursday and Friday 8:30 – 17:00.
Every Tuesday morning we have "open house" from 10:00-12:00. Except on holidays.
You can send your request here.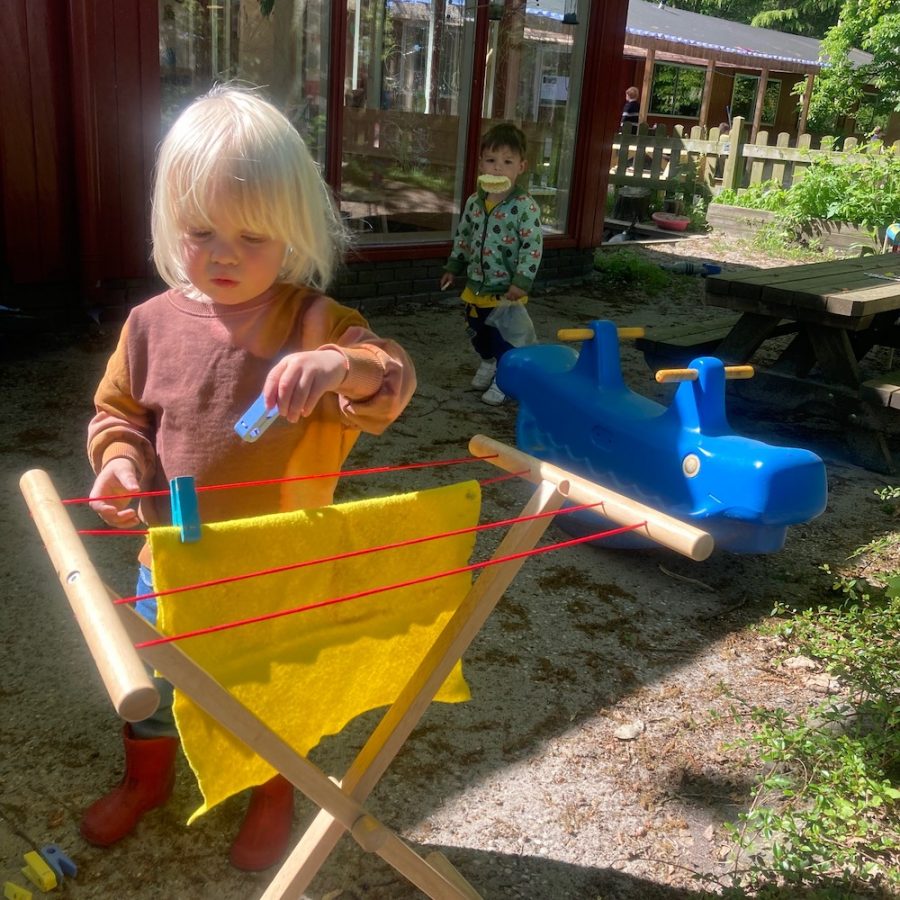 The toddler group is the place where my daughter can really 'be'. Whether she wants to run around in her sleeping bag or wants to  do crafts; a lot is possible. She decides what and when she eats. Whether she wants to wear long pants or not. Bare feet or not. Okay, if it's really cold, a staff member will encourage her to maybe put on something warm, but they try to leave the initiative with the child itself. Of course all within safe frameworks.
Wendy van der Zijden