Actie voor Oekraïense zusterscholen
Onze studenten en stafleden organiseerden 29 maart een markt om twee Oekraïense zusterscholen te steunen: The Family Stork School en The One Crazy School in Vinnytsia. Wij kennen elkaar persoonlijk omdat we elkaar jaarlijks ontmoeten bij de EUDEC conferentie (European Democratic Education Community). We wilden graag wat kunnen doen voor deze scholen, die vluchtelingen opvangen en dus alle steun kunnen gebruiken!
Er was van alles georganiseerd: een kleedjesmarkt, spelletjes, muziek en een heuse loterij. Ook werden er pannenkoeken, cupcakes en appelflappen gebakken.
Sheila, een van de ouders, heeft behoorlijk wat ondernemers bereid gevonden deze loterij tot een groot succes te maken: restaurants, schoonheidsspecialisten en winkels in o.a. Overhees en Soest-Zuid. Iemand bood zelfs een gratis ijsbad aan! En ook al heeft de middenstand het zwaar te verduren gehad tijdens coronatijd, bijna alle winkels deden mee!
Onze dank is groot, we zijn blij dat we onze Oekraïense collega's en de mensen die zij opvangen op deze manier kunnen ondersteunen. De opbrengst van alle acties op De Ruimte is bijna 1400 euro en zal heel welkom zijn.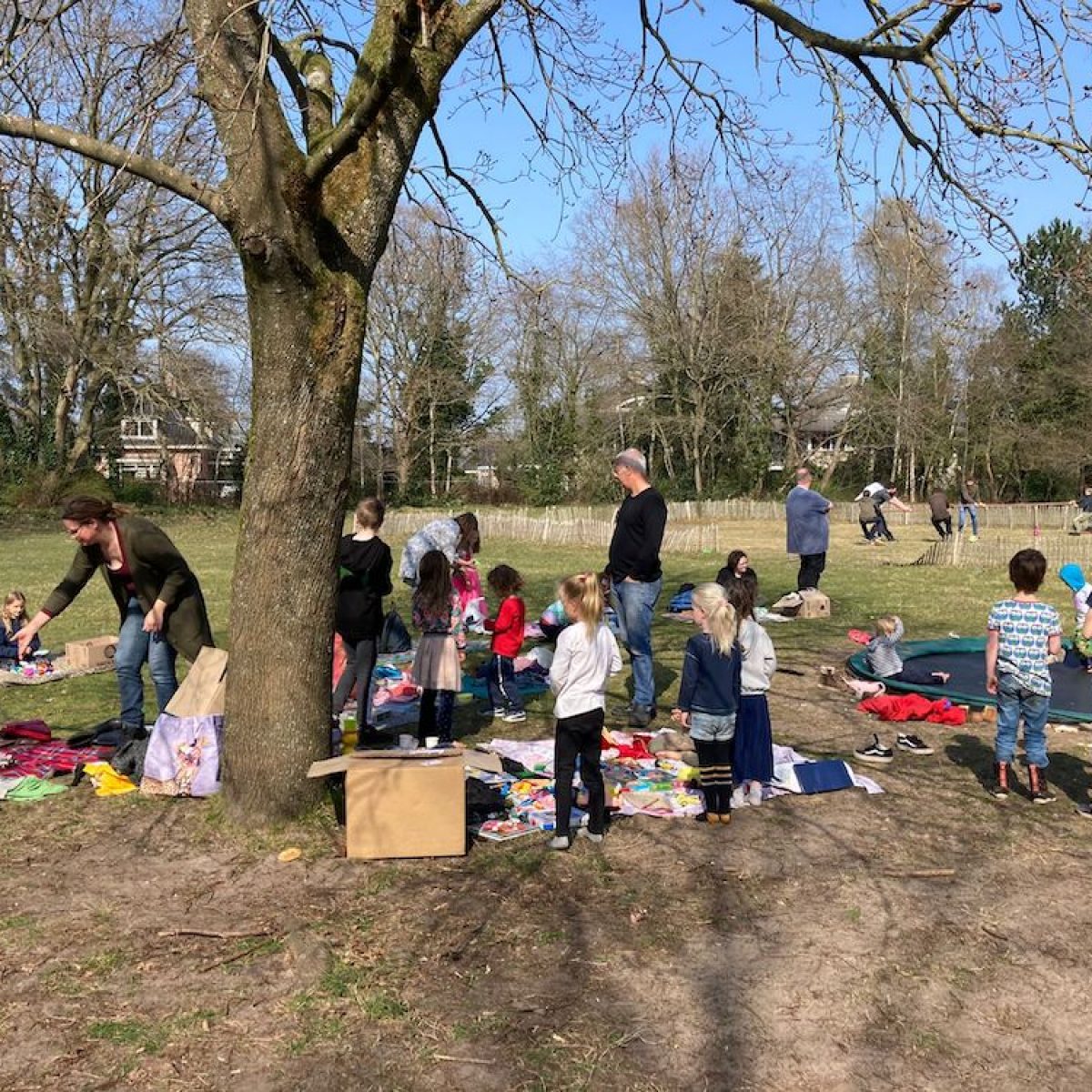 Een lijst van sponsors:
Jouwbox
Restaurant Soesterdal
Eethuis De Stoeterij
Monkey Town
Alexanderhoeve
Winkelcentrum Soest-Zuid:
Gezondheidswinkel Vita Nova
Dierenwarenhuis De Hoofdstad
Kledingwinkel Deep
Wijnhandel Brouwer
Kaaswinkel Alexanderhoeve
Schoonheidssalon Beauty-K
Boekenwinkel De Fakkel
Winkelcentrum Overhees:
Kaaswinkel Alexanderhoeve Overhees
Drogisterij Care&Beauty Kok
Brood en Banket Bertjan vd Heyden
Namens ons allen erg bedankt,
Dorianne de Groot