Project ondernemen 2: de uitstraling van je bedrijf
'Kan ik ook nog mee doen met het project?' vraagt een jongen. 'Ik wil ná deze les eigenlijk pas beslissen of ik het echt wil of niet… En oh ja. Ik ben lui!'
Zo begon les 2 van het Project Ondernemen. Op het programma stonden het beslissen over een product of dienst. Het bedenken van een naam voor hun bedrijf, uitleg over logo's en wat kleuren betekenen en voor invloed hebben op de uitstraling en het gevoel wat je over wilt brengen. Sommigen gingen hier meteen al voortvarend mee aan de slag. Anderen moesten daar echt even wat langer over nadenken.
Wat is het toch superleuk om deze groep jongeren bezig te zien met deze aspecten van het ondernemen. Hoe mooi is het om een (h)echte groep te zien ontstaan die samenwerken; elkaars kwaliteiten en talenten versterken. Ze vullen elkaar aan, helpen elkaar bij iets wat moeilijk is of waar ze even niet uit komen.
En die jongen? Die wilde door! 'Edith, bedankt voor de les' zei hij na afloop. Ik heb wat zien veranderen bij hem en ook bij de rest. Ze gaan 'aan' staan. Ik ben nu al trots op ze! Wat een toppers zijn het in Soest! Na Hemelvaartsdag en het zeilkamp gaan we weer verder met ondernemen.
Edith Middendorp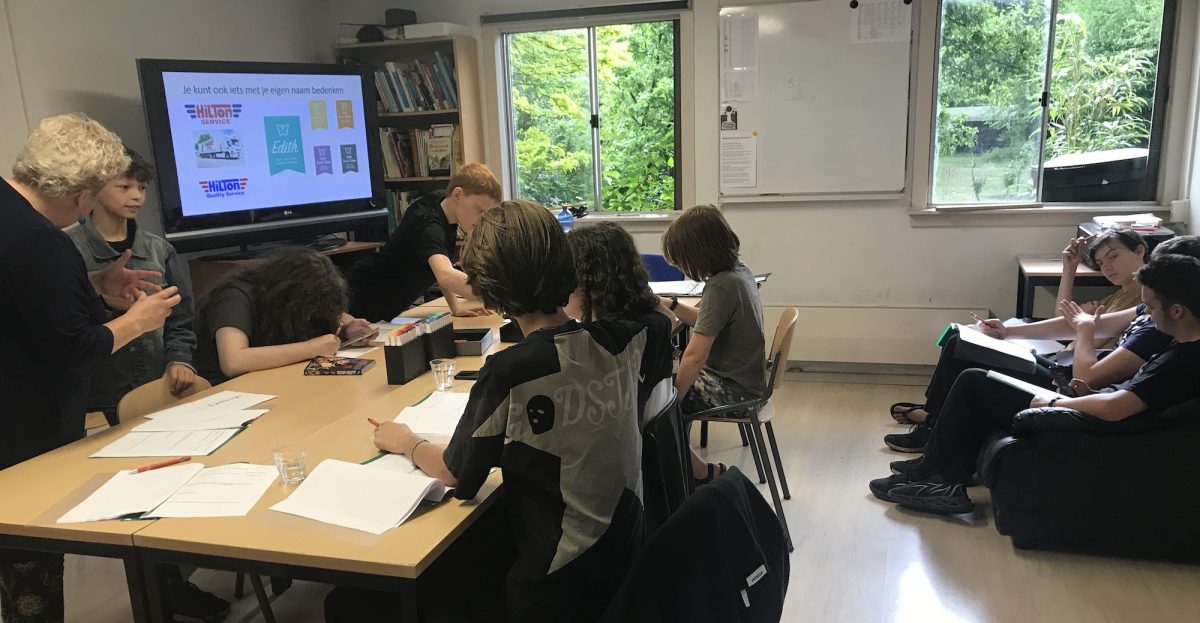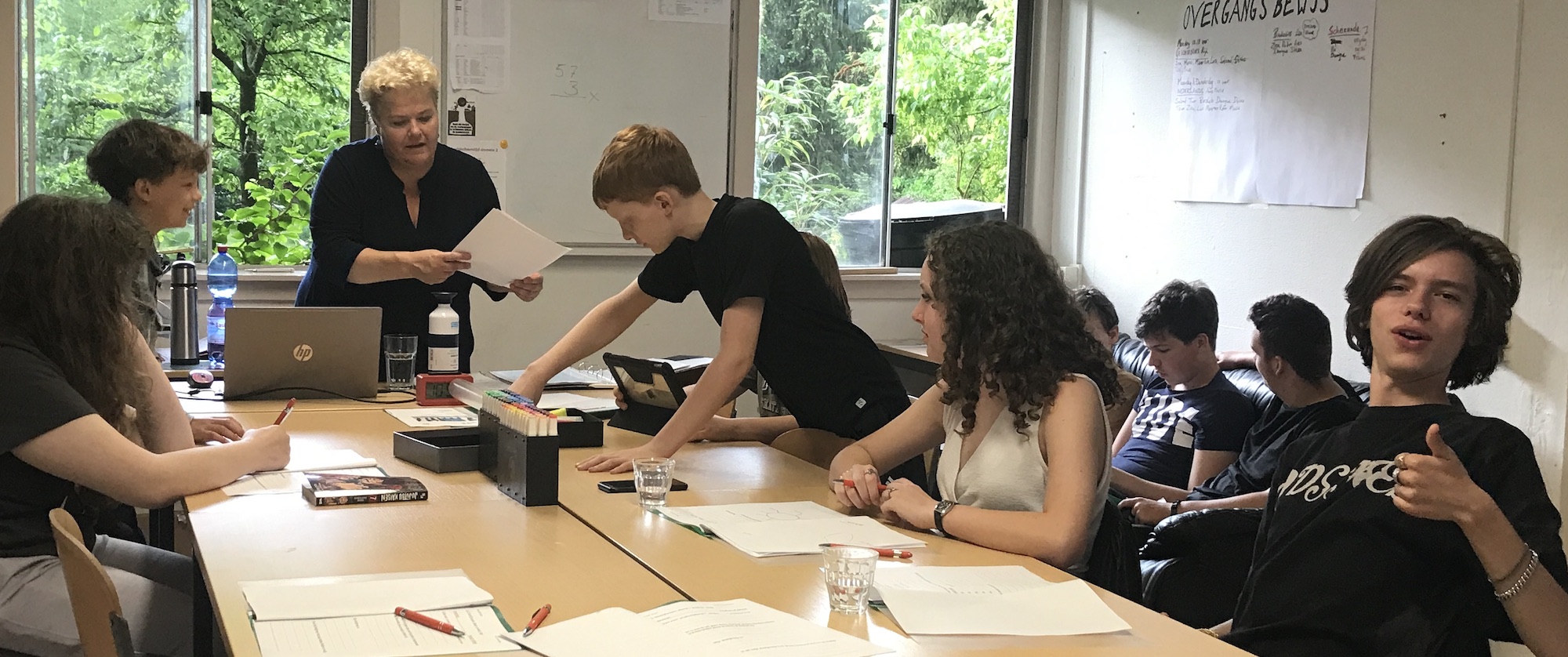 Zie ook het verslag van de eerste les